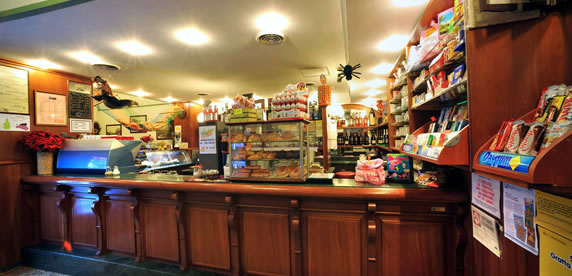 The Bar is annexe to the Self-Service Restaurant and is located in a very convenient position for those who are in Cortina for vacation or passing by, and for travellers.
It offers a wide selection of choices from breakfasts to afternoon snacks and ice-cream in the summer, to enjoy sitting outdoors in the terrace.
Furthermore, there is also a tobacco selling facility where you can buy mobile top ups, play the lottery, watch football games on a wide screen in a separate room or why not, try your luck on the fruit machines.
Gallery