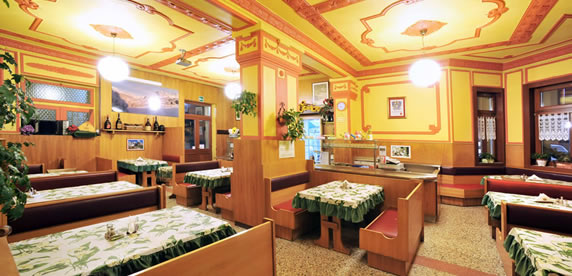 The "Buffet Stazione" is the only self-service restaurant in Cortina d'Ampezzo and the only one that you can find along the bike path "Lunga Via delle Dolomiti".
The restaurant offers homemade cooking where everything is strictly fresh and made on the day.
You can eat in or take away goulasch, roast turkey, polenta and mushrooms, sausages and more, but their best dish is the roast chicken.
The Self-Service can accommodate up to 60 people seated and offers a quick and convenient service.
Gallery